Leasing
Are you looking for property management services in Indianapolis? Whether you're an investor, property owner, or tenant, leasing can be challenging without the proper knowledge and help.
In this blog post, we explore the basics of leasing in Indy – from figuring out if leasing and rental management are the same things to understanding what property manager duties are and whether rent managers must be licensed in Indiana.
Leasing vs. Renting: The Property Management Primer
Have you ever wondered what the difference is between leasing and renting when it comes to property management? Well, we're here to tell you there is a difference – and it's worth taking the time to understand.
Leasing
Property leasing can be a great way to make the most of a property investment. As a property owner, you're probably already aware that you can lease your property and generate a steady monthly income. But what exactly is leasing in property management?
Leasing is an agreement between a landlord, who owns the property, and a tenant, who pays periodic rent to use the property. The lease agreement specifies the terms, including as the lease length, rent amount, and other particulars. The tenant is accountable for taking care of the property, overseeing repairs, and complying with all rules and regulations.
In the realm of property management, leasing entails finding a suitable tenant, thoroughly vetting them, and negotiating the lease terms. Property managers set the rent, collect payments, and ensure the tenant complies with the lease. They also handle maintenance and repair concerns and assist the landlord with any other property-related duties.
Leasing can be a great way to maximize the value of your rental property. Hiring a property manager can simplify the process by offering their knowledge and taking care of the practical aspects of leasing. So if you're looking to lease out your property, consider working with a professional property manager to make the most of your investment.
Renting
Renting is one of the most popular aspects of property management. It involves finding tenants for rental properties, collecting rent, and managing the property.
This can be a beneficial source of income for landlords as it provides steady revenue without the responsibility of ownership. Moreover, it helps diversify their investment portfolio and improve cash flow.
As for tenants, renting offers an affordable housing solution and eliminates the high cost of homeownership. They have the flexibility to move as needed without being tied down to a permanent residence and the responsibility of maintaining the property.
Property management companies are the experts when it comes to renting. They are the ones who advertise the property, accept applications, and handle all the paperwork. They also ensure that the property is up to code and that all safety regulations are met.
Overall, renting is an excellent option for both landlords and tenants. It allows them to achieve their respective goals without the hassles of ownership. Property management companies are the experts when it comes to renting, and they can make it a lot easier for everyone.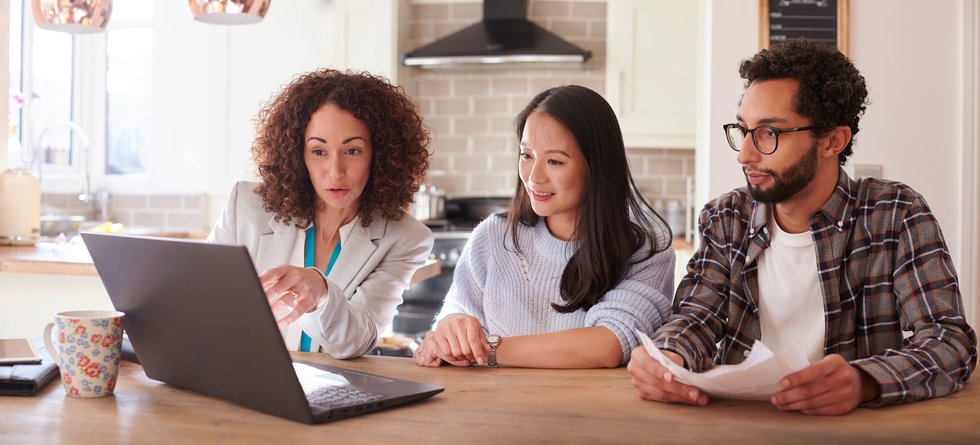 The main difference between leasing and renting comes down to the length of the commitment. With leasing, the tenant is making a long-term commitment to the landlord, which may involve signing a lease, providing proof of income, and even a security deposit. Renting is typically a much more temporary agreement that doesn't require as long-term of a commitment from either party.
In the end, it comes down to the tenant's commitment and the length of the agreement. If you're looking for a long-term contract, then leasing is the way to go. If you're looking for something a bit more short-term and flexible, renting may be a better option. In any case, it's essential to understand the difference between leasing and renting in property management so that you can make the right decision for your needs.
What Type of Lease Is Best for a Landlord?
If you're a landlord, you have a lot of decisions to make when it comes to leasing your property. Do you want to go with a short-term lease or a long-term one? How much leeway do you want to give tenants regarding rules and regulations? The answer to these questions depends on your personal preference and your tenants' needs, but there is one type of lease that may be the best for landlords – the fixed-term lease.
Fixed-term leasing
A fixed-term lease is a lease agreement that lasts for a specific amount of time – usually a year. During this period, both the landlord and the tenant are legally bound to the lease terms, including the rent amount and any other rules set when it is signed. This allows the landlord to maintain control of the rental property, as tenants must abide by the contract and cannot make any changes without the landlord's approval.
Fixed-term leases provide a sense of stability and security to both parties involved. With a fixed-term lease, the landlord is assured of consistent rental income, as the tenant cannot leave early, while the tenant is protected from sudden rent increases.
So, if you're a landlord looking for a lease option, be sure to consider a fixed-term lease. This type of lease provides both parties with security and peace of mind and ensures that your rental property is well taken care of.
Other common leasing options
Another common type of lease is a periodic lease. This type of lease has no set end date and instead operates month-to-month. This type of lease is beneficial for tenants who may not be able to commit to a longer-term lease. Rent can be increased or decreased with each new lease period.
In addition to these two main types of leases, there are other lease types, such as subletting, short-term leases, and corporate leases. Each of these lease types offers something different and should be considered depending on the needs of the tenant and landlord.
No matter which type of lease you choose, it's essential to know your rights and responsibilities as both a tenant and a landlord. Understanding the different kinds of leases available will ensure that both parties can get the most out of their rental agreement.
Lease vs. Rent: Know the Difference and Choose Wisely!
The main difference between renting and leasing is that leasing requires a more significant financial commitment. When you lease a property, you are almost always required to pay a substantial deposit up front, as well as the first and last months' rent. On top of that, you may also be required to pay fees associated with the lease. These fees are usually non-refundable and will not be returned to you should you decide to break the lease.
Contrarily, renting a property offers a higher degree of flexibility with no need for a significant deposit and lower associated fees. Although, ending a rental agreement may incur some penalties, aside from the financial ones, if proper notice is not given.
The verdict of whether to rent or lease is a choice that deserves thoughtful consideration. Renting offers more flexibility, but leasing provides stability. It's up to the individual to determine the better choice based on their particular situation.
There is no one-size-fits-all answer when deciding whether a property manager should use a lease or a rental agreement. For a property owner, choosing between a lease and rental agreement is not an easy task. The decision relies heavily on the specific needs and circumstances of both the property manager and tenants. Seeking the expertise of a property management company may be the right choice for a property owner when making a decision such as renting or leasing.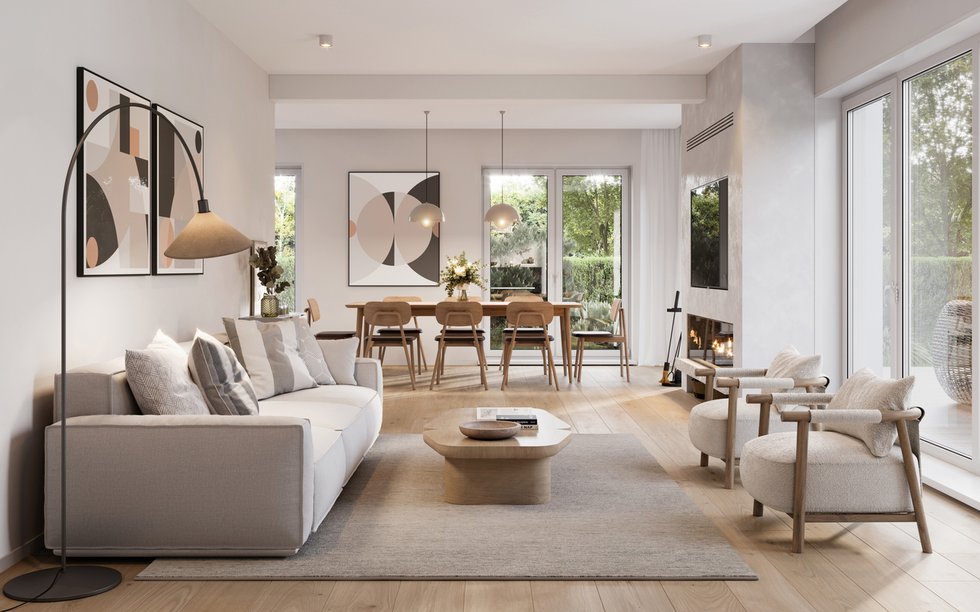 When deciding between a lease and a rental agreement, it is essential for a property manager to consider the needs of their tenants and the goals of their property management business. A lease may be the better option if a property manager is looking for stability and a long-term commitment from their tenants. If the property manager is looking for more flexibility and the ability to change the terms of the agreement more efficiently, a rental agreement may be the better choice.
Lease 101: A Bite-Sized Definition to Make it Simple
A lease is a legally binding contract between a landlord and a tenant. It outlines the tenant's rights to use and occupy the property in exchange for rent payments. It's an agreement that helps protect both parties and keeps the landlord-tenant relationship running smoothly.
When it comes to property management, a lease must be concise, detailed, and easy to understand. Vital information such as the tenant's name, rental fee, payment plan, occupation rules, and other relevant details must be included in the document. Additionally, the lease must also precisely state the landlord's rights and obligations such as entering the property for repair purposes.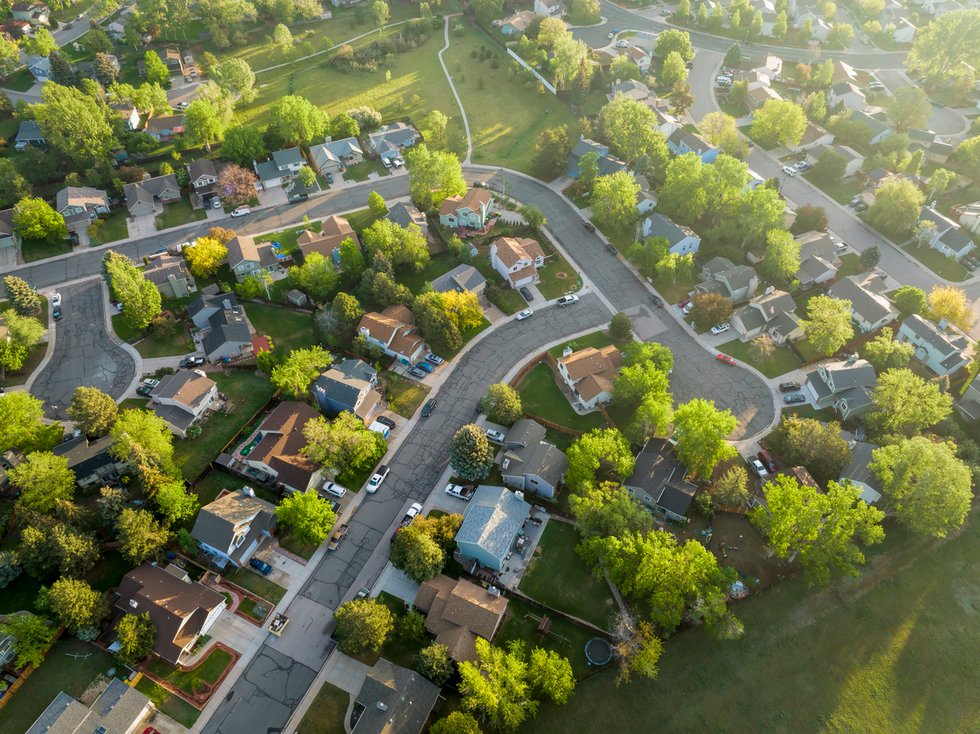 Moreover, the lease should explicitly specify any extra fees or services the tenant is expected to pay. For instance, the landlord might require the tenant to pay for utilities, pest control, or any other additional services.
In short, leases are essential for property management. They clearly define the landlord-tenant relationship, protect both parties' legal rights, and ensure everyone is on the same page. Understanding leasing is critical to ensuring your property management experience is positive.
Leasing: The Bottom Line
The critical difference between renting and leasing is the financial commitment required. Leasing often entails a substantial deposit and the first and last month's rent, along with non-refundable fees. Breaking a lease incurs financial penalties. Renting is more flexible, with lower costs and no financial penalty for breaking the agreement, but with potential consequences for not giving proper notice.
When it comes down to it, property management leasing is a wise choice. You benefit from a steady income, have more control over tenants, and have no long-term commitments. What more could a property owner ask for? So why not give leasing a try and see for yourself just what an excellent investment it can be?