Property Management Indianapolis
Property management can be an excellent way to ensure your rental properties are managed with a high level of care and precision. It can also save investors a boatload of time! If you are a rental property owner in Indianapolis and aren't familiar with property management companies, it is time to learn!
So, what exactly is property management? We're here to provide the answer to that question and more! Interested in how property management can make your life a whole lot easier? Keep reading!
Finding the Perfect Local Landlord: How to Do It Right!
Have a rental property in Indianapolis? Finding the perfect local property manager is one of the most essential steps in renting a property. Whether you're moving to a new city or want to upgrade your current living situation, researching and finding the right person to rent from is essential.
First and foremost, ask friends and family if they know any reliable local property management companies. Word of mouth is often the most reliable way to determine a property manager's reputation. You can also check online review sites for feedback from tenants who have previously worked with the property manager.
While word of mouth can go a long way, it's important to remember that you are the one hiring the property management company. Just because your friend or sibling likes a specific property manager doesn't ensure you will too! Whoever takes up the job will be in charge of managing the investment you purchased with hard-earned money. That's no simple task!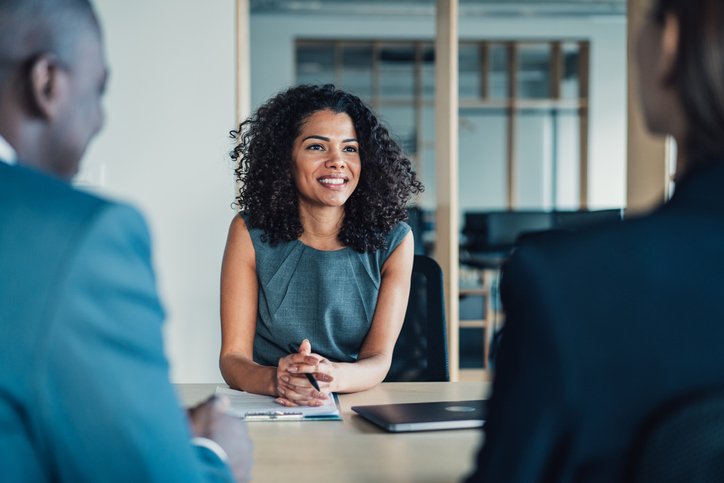 Once you've selected a few potential property management companies, set up an in-person meeting to further assess their character and reliability. It's also a good idea to ask for references from previous tenants. You want a property manager who treats everyone in the rental process fairly!
Finding the Perfect Property Manager: Does Being Local Matter?
Having a local property manager may be necessary for some rental property owners, but it's not the be-all and end-all for finding the perfect property management company. If a landlord is lucky enough to have numerous highly recommended property managers available in their local area, then excellent – choosing a manager nearby is undoubtedly a bonus. However, finding that dream property manager might mean casting a wider net depending on the area.
It's essential to consider both the advantages and possible drawbacks of hiring a local property manager versus a distant one. Location plays a massive part in the real estate market! Knowing that your local property manager will always have a pulse on trending cities and local areas is a significant relief for many rental owners.
It is also essential to find a property management company that understands your needs, understands its local market, and offers the best service. Being local may be an advantage, but it isn't the only thing rental owners should consider when searching for the perfect property manager.
Finding the perfect Indianapolis property management company doesn't have to be overwhelming. With a little bit of research, communication, and due diligence, you'll find the right person in no time. You can do it!
Is Indianapolis Good for Rental Property?
The great city of Indianapolis should be on your radar if you're in the market for a new rental property! This city has a lot to offer investors and prospective tenants alike.
From its unique cityscape to its diverse and vibrant culture, Indianapolis stands out as a great place to own rental property. From the iconic Indy 500 to hosting the NCAA March Madness Tournament in 2021, the opportunities for sports fans are nearly endless! With all that, who knows what other great things the future will hold for Indianapolis?
The downtown Indy area is home to numerous attractions and entertainment venues, making it a great place to attract potential renters. Indianapolis also offers plenty of green space and outdoor activities. If that isn't enough for you, Indianapolis boasts one of the lowest unemployment rates in the country! This is a significant factor in your prospective tenants' ability complete rent payments on time and in full.
Additionally, Indianapolis's cost of living is relatively low compared to other major cities. This is excellent news for landlords! With the right investment, you could potentially see significant returns on your rental property. And given that the city attracts a diverse range of people and businesses, you'll have an array of potential tenants.
The areas surrounding Indianapolis are also flush with real estate opportunities! Carmel, Fishers, Brownsburg, and Westfield are just a few examples of flourishing neighborhoods around Indianapolis.
All in all, Indianapolis is an excellent option for a rental property. The city's vibrancy, affordability, and job market make it an ideal spot for purchasing a rental property!
Investing in Indianapolis Real Estate: Is a Rental Property Worth It?
Considering investing in Indianapolis real estate, you are thinking the right way! Rental properties are a great way to diversify your portfolio and have a steady income stream, and Indianapolis is a large market with abundant opportunities.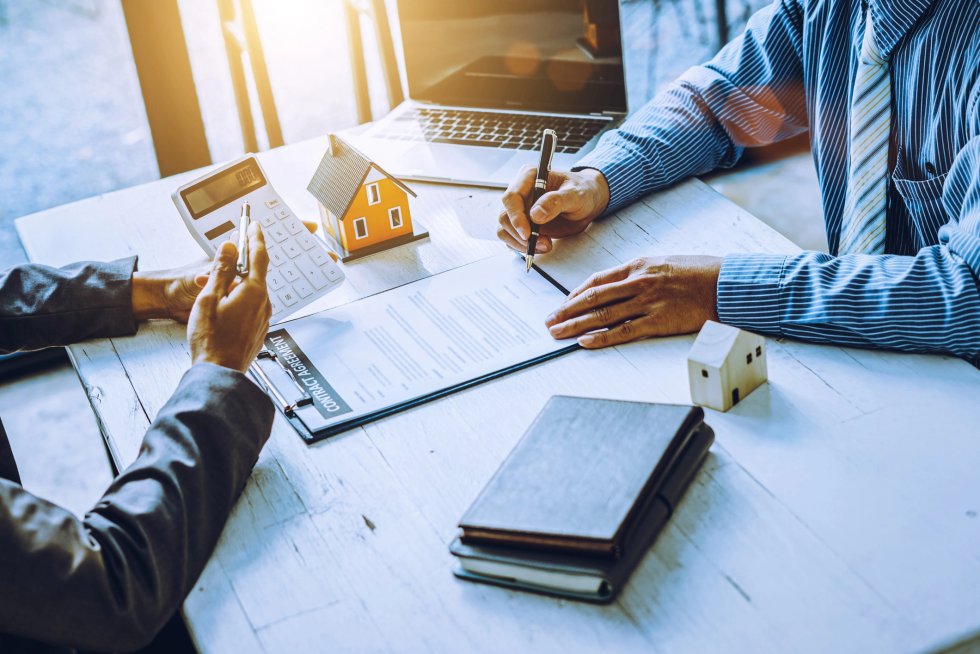 We know it is exciting to think about that new rental income flowing into your bank account, but there are many factors that you should consider before diving in. What kind of property do you want to purchase? A single-family home? What about a condo, apartment building, or something else? Are you looking for a turnkey property or one you can fix up and sell for a profit? What areas of Indianapolis are you looking for? Do you want to hire an Indianapolis property management company to deal with the property, or are you willing to do it all yourself? These are just a few general questions regarding rental properties, but they are crucial to the investing process.
It's also important to do financial research and run the numbers. Are the rental rates sufficient to cover expenses? Are there neighborhoods with high demand for rentals? Can you take advantage of tax incentives? How will I finance this real estate venture? And one of the most critical questions is, can you afford to make this real estate investment?
You should also consider the upkeep and supervision of the rental property. Do you have the time and resources to handle it yourself? Will you need to hire a property manager? Property management in Indianapolis isn't required for your rental property to show a positive return, but it sure can help!
We just listed off a lot of questions. Some you may have considered already, and some you may have entirely skipped over. That's okay! If purchasing a rental property was easy, everyone would do it. Figuring out what questions to ask and what the answers are is a must for any incoming property manager.
If investing in a rental property is beginning to sound like quite a bit of work, that's because it is. A rental property is a significant investment in your time and hard-earned money. Making this decision without taking a while to think about it could end with you feeling very regretful.
Investing in Indianapolis' real estate market is 100% worth looking into. It's an excellent opportunity to create a reliable source of income and build your wealth. Talk to an Indianapolis property management company (Like us here at LIV Indy!) to learn more about the opportunities in your area.
The Top 4 Ways to Find Property Managers in Your Area!
Are you looking for an experienced and reliable property manager to take care of your rental property? You're not alone! Many struggle to find the best property managers for their needs, but fear not - we've got you covered! Here are some tips to help you pinpoint the most suitable property managers nearby.
Start by asking around! Talk to your friends, family, and co-workers. See if anyone has a property manager they've used and can recommend. You can also check Google reviews for property managers in your area. As we previously mentioned, word of mouth is always a great way of finding property management companies that have done well for other real estate investors.

Look for accredited property management companies. Accreditation means that the property management company is reputable, reliable, and knows the local rental market. Check with your local Better Business Bureau to see if the company you are considering is accredited. While this is usually a good indicator of the quality of a property management company, it isn't always the case.

Consider using a real estate agent or broker. They will likely have contacts in the property management industry and can provide referrals to property management companies in your area.

Check the National Association of Residential Property Managers' website. Search for individual property managers based on their city and state. If you own a rental property in Indianapolis, IN, start by searching for property managers in Indianapolis! If you do not find any options that appease you, widening your search should help.
Following any (or all!) of these strategies will lead to you finding a property management company that best fits you and your rental property. A wide variety of property managers are happy to talk you through your property needs. Please do not feel like simply talking to a property manager means you must hire them! They know they must work hard to prove they can handle your business.
Sometimes the best way to find the perfect property manager is to spend time meeting with many of them! Talking with a number of potential candidates will help you understand which type of property manager fits your needs best. By following these essential tips, you will be sure to find the right property manager for your rental property.
Property Management in Indianapolis: The Final Word
Living in Indianapolis and managing a property can be a wonderful experience. With great opportunities, experienced property management companies, and a vibrant city, Indianapolis is the perfect place to invest and manage a property.
If you're looking to make the most of your property in Indianapolis, get in touch with a local property management company and let them help you get the most out of your investment.